Bebo Nostalgia.
Take a trip down memory lane by viewing this old Bebo profile that we recreated using Internet archives.
The Flash Box on the profile will autoplay if you are using a desktop PC or a tablet. This will give you the proper experience of having your eardrums shattered after landing on someone's page.
Please note that Bebo profiles in 2006 were not mobile friendly. As a result, you might need to zoom in and out.
A screenshot of the profile: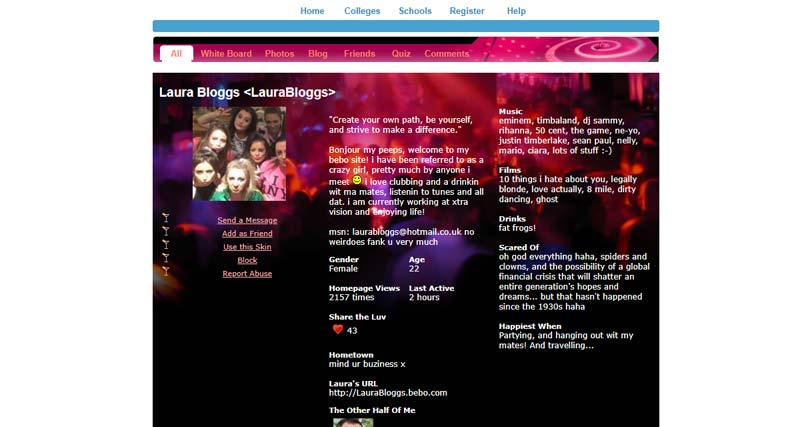 We recreated the whiteboard, poll, flash box, "Share the Luv", friend list and "Other Half" features.
The people that we featured on this profile are 100% fictional. However, we did use Bebo comments and descriptions from the Wayback Machine as inspiration. Almost all of the profile pictures were auto-generated using an AI tool.
All of the links have been disabled, which means that you won't be able to use any features or visit other pages. This page is for nostalgia purposes only. There is no functionality or anything like that.
The Bebo skin that we chose was extremely popular in 2006 and 2007. At the time, it featured prominently in the official "skin charts".