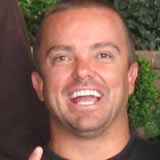 What is his real name?
His real name is Jason Acuña.
What is he known for?
Acuña is a cast member of the reality TV series Jackass.
How tall is he?
Wee Man is about 4 foot tall. That is 123 in cm or 1.23 in meters.
This means that he is noticeably short.
Related: Famous actors who are short.
What age will he be in 2023?
He turned 50 in May of 2023.
When will Wee Man turn 60?
He will turn 60 years old on May 16, 2033. That's roughly 9 years and 5 months from now.
When is Wee Man's next birthday?
His next birthday will be on May 16, 2024. On that date, he will turn 51.
What day of the week was he born on?
He was born on a Wednesday.
Other people who were born around May 16, 1973
Celebrities and other notable figures who are roughly the same age as Wee Man.
---
Other Content & Useful Links
---
© 2014-2023 BestOfDate.com