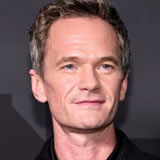 Which generation does Neil Patrick Harris belong to?
Neil Patrick Harris belongs to the Generation X demographic cohort.
What is he known for?
He is best known for his roles in the TV shows "Doogie Howser, M.D." and "How I Met Your Mother". He has also starred in movies such as Starship Troopers (1997) and The Smurfs (2011).
How tall is he?
Neil Patrick Harris is about 6 foot tall. That is 183 in cm or 1.83 in meters.
This means that he is noticeably taller than the average American male.
See also: Celebrities who are 6 foot.
What age will he be in 2023?
He turned 50 in June of 2023.
When will Neil Patrick Harris turn 60?
He will turn 60 years old on June 15, 2033. That's roughly 9 years and 6 months from now.
When is Neil Patrick Harris' next birthday?
His next birthday will be on June 15, 2024. On that date, he will turn 51.
What day of the week was he born on?
He was born on a Friday.
Other people who were born around June 15, 1973
Celebrities and other notable figures who are roughly the same age as Neil Patrick Harris.
People who are taller than him
Celebrities and other figures who are slightly taller than him.

Mob boss Deceased
Born on June 26, 1915
Height: 1.89m / 6 ft 2 inches


Actor
Born on March 11, 1969
Height: 1.84m / 6 foot


Soccer player
Born on October 23, 1993
Height: 1.88m / 6 ft 2 inches

People who are shorter than him
Celebrities and other figures who are slightly shorter than him.

Comedian
Born on July 24, 1988
Height: 1.78m / 5 ft 10 inches


Actress
Born on August 7, 1975
Height: 1.77m / 5 ft 10 inches


Actress Deceased
Born on May 13, 1922
Height: 1.77m / 5 ft 10 inches

---
Other Content & Useful Links
---
© 2014-2023 BestOfDate.com