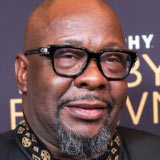 Which generation does Bobby Brown belong to?
Bobby Brown belongs to the Generation X demographic cohort.
"So he isn't a boomer?!"
Bobby Brown is not a boomer. The boomer generation ended in 1964, whereas he was born 5 years later in 1969. This means that he is a part of Generation X.
What is he known for?
He released hit songs such as "My Prerogative" and "Every Little Step." He was also in a high profile relationship with singer Whitney Houston.
How tall is he?
Bobby Brown is about 5 ft 10 inches tall. That is 178 in cm or 1.78 in meters.
Statistically speaking, this means that he is slightly taller than the average American male. However, he is not tall by conventional standards.

In other words, he doesn't stand out as being particularly tall.
See also: Celebrities who are 5 ft 10 inches.
What age will he be in 2023?
He turned 54 in February of 2023.
When will Bobby Brown turn 60?
He will turn 60 years old on February 5, 2029. That's roughly 5 years from now.
When is Bobby Brown's next birthday?
His next birthday will be on February 5, 2024. On that date, he will turn 55.
What day of the week was he born on?
He was born on a Wednesday.
Other people who were born around February 5, 1969
Celebrities and other notable figures who are roughly the same age as Bobby Brown.
People who are taller than him
Celebrities and other figures who are slightly taller than him.

Actor
Born on November 6, 1970
Height: 1.79m / 5 ft 10 inches


Busted
Born on May 8, 1983
Height: 1.83m / 6 foot


Soccer player
Born on May 30, 1980
Height: 1.83m / 6 foot

People who are shorter than him
Celebrities and other figures who are slightly shorter than him.

Actress Deceased
Born on June 4, 1907
Height: 1.73m / 5 ft 8 inches


Actress
Born on August 7, 1975
Height: 1.77m / 5 ft 10 inches


Wrestler
Born on August 17, 1992
Height: 1.73m / 5 ft 8 inches

---
Other Content & Useful Links
---
© 2014-2023 BestOfDate.com