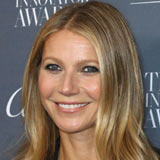 Which generation does Gwyneth Paltrow belong to?
Gwyneth Paltrow belongs to the Generation X demographic cohort.
"So she isn't a boomer?!"
Gwyneth Paltrow is not a boomer. The boomer generation ended in 1964, whereas she was born 8 years later in 1972. This means that she is a part of Generation X.
What age will she be in 2023?
She turned 51 in September of 2023.
When will Gwyneth Paltrow turn 60?
She will turn 60 years old on September 27, 2032. That's roughly 8 years and 9 months from now.
When is Gwyneth Paltrow's next birthday?
Her next birthday will be on September 27, 2024. On that date, she will turn 52.
What day of the week was she born on?
She was born on a Wednesday.
She is a smoker
Our records indicate that Gwyneth Paltrow is a smoker. However, we cannot say for certain if she still does or not.
People can quit smoking and restart so many times that this kind of information is difficult to keep track of.
Other people who were born around September 27, 1972
Celebrities and other notable figures who are roughly the same age as Gwyneth Paltrow.
People who are taller than her
Celebrities and other figures who are slightly taller than her.

Guitarist Deceased
Born on August 1, 1942
Height: 1.78m / 5 ft 10 inches


Actor
Born on April 2, 1975
Height: 1.80m / 5 ft 11 inches


Actor
Born on June 13, 1953
Height: 1.79m / 5 ft 10 inches

People who are shorter than her
Celebrities and other figures who are slightly shorter than her.

Model
Born on January 16, 1974
Height: 1.70m / 5 ft 7 inches


American lawyer Deceased
Born on October 2, 1937
Height: 1.70m / 5 ft 7 inches


Film director Deceased
Born on July 26, 1928
Height: 1.69m / 5 ft 7 inches

---
Other Content & Useful Links
---
© 2014-2023 BestOfDate.com